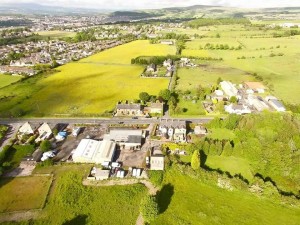 Housing in the Green Belt – Broadfield Garage, Oswaldtwistle redevelopment for 12 houses
Hyndburn Borough Council has approved the redevelopment of Broadfield Garage by Ormwood Homes Ltd to provide 4 detached and 8 semi-detached houses. The development, which is outside the settlement boundary, was demonstrated to be acceptable due to the council's lack of a 5-year housing supply, and because it reuses a brownfield site without harming the openness of the Green Belt.
Annexe accommodation becomes separate dwelling
Craven District Council does not have a 5-year housing supply. Although 12 Park Lane is beyond the settlement boundary of Cowling, we were able to demonstrate that this is a sustainable location. Planning permission was granted to allow the annexe accommodation to be used as a separate dwelling.